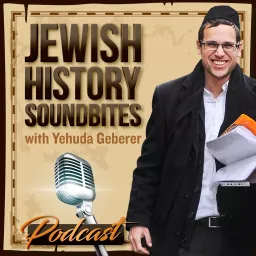 Listen to noted Tour Guide, Lecturer and Yad Vashem Researcher of Jewish History Yehuda Geberer bring the world of pre-war Eastern Europe alive. Join in to meet the great personages, institutions and episodes of a riveting past. For speaking engagements or tours in Israel or Eastern Europe Yehuda@YehudaGeberer.com
From Poland to Petach Tikva: The Lomza Yeshiva Part I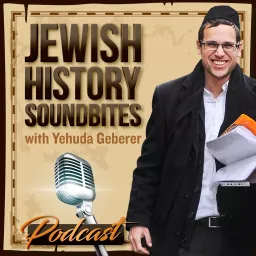 The Lomza Yeshiva in Poland and later in Petach Tikva, Israel, was unique in many respects. Founded in 1883 by a student of Rav Yisrael Salanter named Rav Eliezer Shulevitz, it was the first Lithuanian style yeshiva in the area of chassidic Poland. In its heyday, the majority of its students would come from chassidic backgrounds.
With its expansion, his capable sons in law took over – Rav Yechiel Mordechai Gordon, Rav Yehoshua Zelig Roch and Rav Moshe Leib Ozer. The latter's son Rav Eliezer Ozer, ran the Kollel in Lomza Petach Tikva until his recent passing.
The famed mashgiach Rav Moshe Rosenstein left a big impact on the yeshiva's growth and education during the interwar period. Rav Yechiel Mordechai Gordon led the yeshiva, and spent much time in the United States fundraising on its behalf, before eventually settling in Petach Tikva in 1950.
In 1926, Lomza took the pioneering step in opening a branch of the yeshiva in Palestine, and the building on Rechov Herzl in Petach Tikva was dedicated in 1930. This would be the premier institution of Torah learning in the Land of Israel in the coming decades.  
For sponsorship opportunities about your favorite topics of Jewish history contact Yehuda at:  
yehuda@yehudageberer.com
Subscribe To Our Podcast on: 
 
PodBean: https://jsoundbites.podbean.com/
 
Follow us on Twitter or Instagram at @Jsoundbites
You can email Yehuda at yehuda@yehudageberer.com