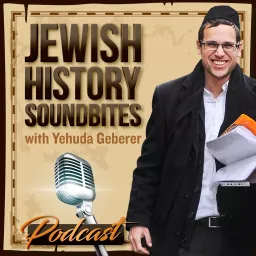 Listen to noted Tour Guide, Lecturer and Yad Vashem Researcher of Jewish History Yehuda Geberer bring the world of pre-war Eastern Europe alive. Join in to meet the great personages, institutions and episodes of a riveting past. For speaking engagements or tours in Israel or Eastern Europe Yehuda@YehudaGeberer.com
Get it? The Strange Story of the 'Get of Cleves'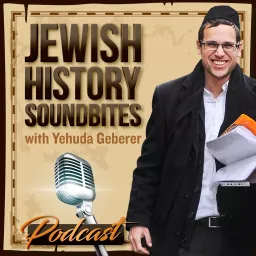 The strange story of the Get of Kleve (or Cleves) rocked the rabbinical world of the 1760's. What commenced as an innocuous question regarding a young man's mental faculties, and his resulting capability of participating in a divorce ceremony, soon exploded into a general dispute about a rabbinical courts sole jurisdiction over a halachic dispute and the imposing of majority opinion among rabbis. 
While the Frankfurt rabbinical court maintained that the groom in question was insane and therefore the get which he delivered was invalid, an increasing number of rabbis across Europe agreed with Rav Yisrael Lifshitz regarding the validity of the get. Eventually Rav Yechezkel Landau of Prague, the Noda B'yehuda, entered the fray, insisting that the divorce document was valid. The dispute can be viewed within the larger context of events of Jewish society of the 18th century, with loosening control of the kahal and early signs of modernity causing instability within the circles of established authority. 
This episode is sponsored by Legacy Judaica in honor of their upcoming auction, Sunday, May 8, 2022, 1:00 PM EST. The catalog is available here: https://bidspirit.com/r/3axy For a unique opportunity to purchase historical artifacts, books, letters of historical personalities and more, check out the Legacy Judaica auction. 
For sponsorship opportunities about your favorite topics of Jewish history contact Yehuda at:  yehuda@yehudageberer.com
Subscribe To Our Podcast on: 
PodBean: https://jsoundbites.podbean.com/
Follow us on Twitter or Instagram at @Jsoundbites
You can email Yehuda at yehuda@yehudageberer.com