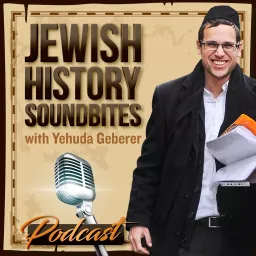 Listen to noted Tour Guide, Lecturer and Yad Vashem Researcher of Jewish History Yehuda Geberer bring the world of pre-war Eastern Europe alive. Join in to meet the great personages, institutions and episodes of a riveting past. For speaking engagements or tours in Israel or Eastern Europe Yehuda@YehudaGeberer.com
Great American Jewish Cities #19: Boston Part II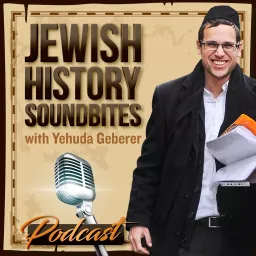 Boston part II is here, with another foray into the history of the Boston Jewish community. As the Jewish community migrated from the West End to Roxbury, Dorchester and eventually Brookline, new institutions were built to accommodate the needs of the growing community. 
Rav Joseph B. and Tonya Soloveitchik established the Maimonides Hebrew Day School, and hired Rabbi Moses Cohen as the principal. Other early rabbis included Rabbi Rephoel Landau, the Tolna Rebbe Rav Meshulam Zusha Twersky, the Boston Rebbe Rav Levi Yitzchak Horowitz, Rav Shlomo Margolis and out in Chelsea was Rabbi Kalman Lichtenstein. Generations of the Feuerstein supported these institutions with their philanthropy as well being leaders in the hospitality that the Jewish community of Boston became renowned for. 
Rav Soloveitchik maintained a yeshiva in town for several years called Heichal Rabbeinu Chaim Halevi, and in the 1950's Rav Shlomo Margolis assisted with the establishment of a Lakewood yeshiva headed by Rav Leib Heyman which also lasted for several years.
Listen to part I of Jewish Boston here: https://jsoundbites.podbean.com/e/great-american-jewish-cities-season-2-1-worcester-boston/
This episode has been generously sponsored by https://www.myjewishlineage.com/
Mention Jewish History Soundbites and get 10% off your first research project of two hours or more.
For sponsorship opportunities about your favorite topics of Jewish history contact Yehuda at:  yehuda@yehudageberer.com
Subscribe To Our Podcast on: 
PodBean: https://jsoundbites.podbean.com/
Follow us on Twitter or Instagram at @Jsoundbites
You can email Yehuda at yehuda@yehudageberer.com