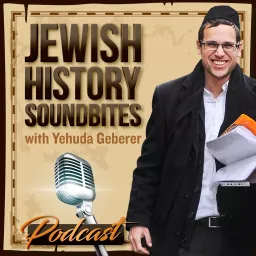 Listen to noted Tour Guide, Lecturer and Yad Vashem Researcher of Jewish History Yehuda Geberer bring the world of pre-war Eastern Europe alive. Join in to meet the great personages, institutions and episodes of a riveting past. For speaking engagements or tours in Israel or Eastern Europe Yehuda@YehudaGeberer.com
Leader Among Peers: Rav Chaim Ozer Grodzinski at Rabbinical Conferences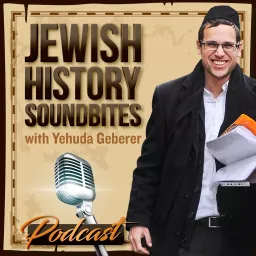 Rav Chaim Ozer Grodzinski (1863-1940) was one of the greatest rabbinic leaders of the 20th century. A recent book by Rabbi Dovid Kamenetsky profiles some of the aspects of his leadership of Russian and world Jewry through the first decade of the century. One of the highlighted facets of his activities is his dominant role in various rabbinical conferences between the years 1907-1910.
There was the attempt to establish the Knesses Yisrael organization, which was the first ever attempt at the organization of traditional Jewry in Russia. Then there was the Vilna conference of 1909, which was a preliminary meeting to the rabbinical commission in St. Petersburg which was to be called by the Czarist government the following year. Also in 1909 was the Bad Homburg conference, which laid the foundation for the founding of Agudas Yisroel. Finally there was the famous rabbinical conference in St. Petersburg in 1910.
In all of these gatherings, Rav Chaim Ozer's organizational ability, leadership and practical approach led him to be one of the central figures at each subsequent meeting. This firmly established him as one of the primary leaders of Russian Jewry.  
Related Episodes: 
https://jsoundbites.podbean.com/e/a-father-to-his-people-r-chaim-ozers-leadership-in-turbulent-times/
https://jsoundbites.podbean.com/e/scholar-statesman-rav-meir-simcha-and-the-1910-conference-in-st-petersburg/
This episode has been sponsored by Genazym Auction House. Join the auction this coming Wednesday, July 28, 2021. Check out the catalogue at 
www.genazym.com
 , for fascinating artifacts of Jewish history. Questions or details contact Genazym – 
https://bit.ly/Genazym10full
office@genazym.com
      Or at: +1-845-826-1645  ,  845-501-9990 
For sponsorship opportunities about your favorite topics of Jewish history contact Yehuda at:  yehuda@yehudageberer.com
Subscribe To Our Podcast on: 
 
PodBean: https://jsoundbites.podbean.com/
 
Follow us on Twitter or Instagram at @Jsoundbites
You can email Yehuda at yehuda@yehudageberer.com